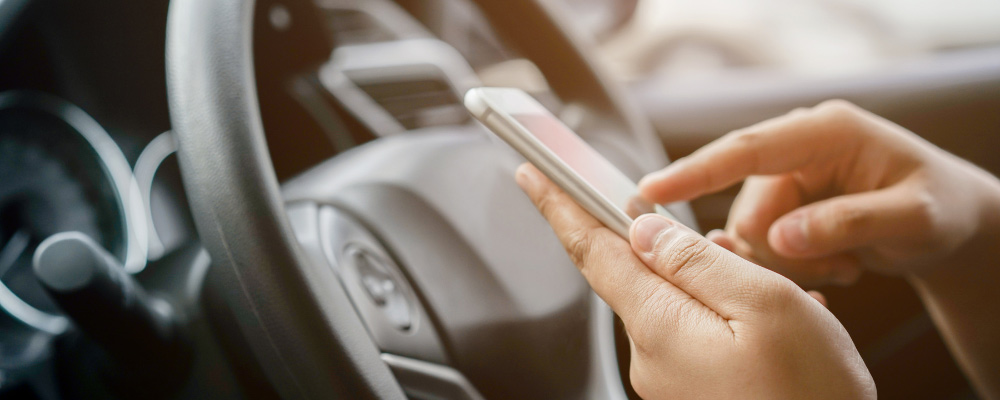 PFSAUTO® Mobile App
MAKE PAYMENTS AND MANAGE YOUR ACCOUNT ON YOUR MOBILE DEVICE.
You shouldn't have to use your lunch hour to handle your auto loan account.
With the PFSAuto® mobile app, you can check-in, get out quickly, and get on with your day. The PFSAuto® mobile app keeps you moving along.
Manage your account from the palm of your hand. Users who don't have a Professional Financial Services account can log in as a guest to see branch locations, get contact information, and more. Account-holders can use the app's full functionality.
Make payments and manage your account on your mobile device with our PFSAUTO® mobile app. You can also:
Make payments & manage your account
Check your next payment amount & due date
Setup recurring payments – ensures your payment is on time, every time
View your payment history & monthly statements
Find a branch near you
Receive notification reminders
Contact us easily… and more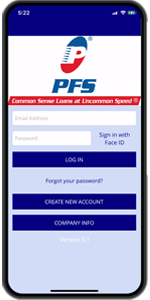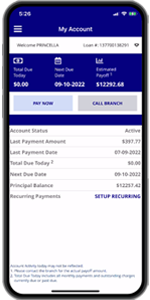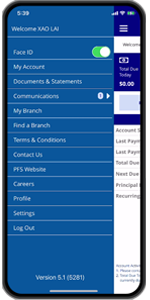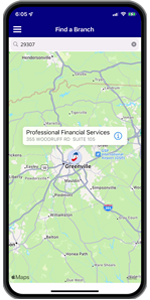 How to use the App:
PFSAUTO® for Android | PFSAUTO® for iPhone
Creating an account on the app is easy!
Begin by entering your 12-digit Loan Account Number and the last four digits of your Social Security Number.
Then, enter your email address, phone number, and create your password.
To help protect your privacy, we use a two-step authentication process. Check your email to see the confirmation code.
Return to the app and enter the code from the email you received.
It's that easy. Start using our app today!