PFSAUTO® Mobile App
MAKE PAYMENTS AND MANAGE YOUR ACCOUNT ON YOUR MOBILE DEVICE.
You shouldn't have to use your lunch hour to handle your auto loan account.
With the PFSAuto® mobile app, you can check-in, get out quickly, and get on with your day. The PFSAuto® mobile app keeps you moving along.
Manage your account from the palm of your hand. Users who don't have a Professional Financial Services account can log in as a guest to see branch locations, get contact information, and more. Account-holders can use the app's full functionality.
Make payments and manage your account on your mobile device with our PFSAUTO® mobile app. You can also:
Check next payment amount and due date
Contact us
Find a branch near you
Receive notification reminders
Verify loan balance
View payment history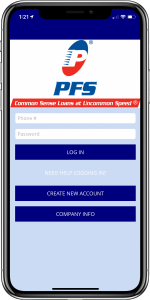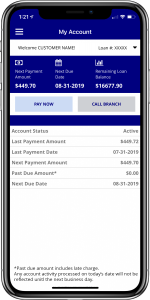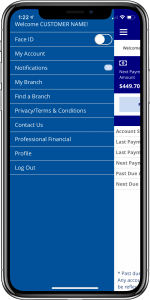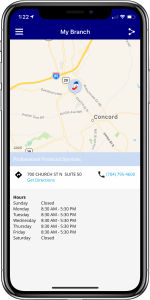 How to use the App:
PFSAUTO® for Android | PFSAUTO® for iPhone
Create a new account
Enter branch number
Enter loan or account number
Enter the last four digits of Social Security Number
Click Next
Enter phone number
Create a password
Enter and verify email address
It's that easy. Start using our app today!